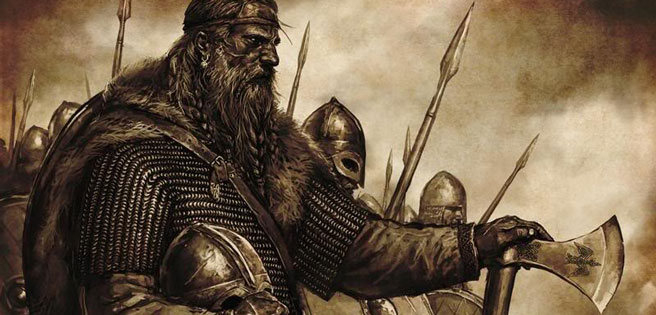 Back story: 'Legacy' was a brave group of individuals back in the old times, they were a group of warriors who simply wanted nothing but fame.
They wanted to become legends!
Like the Legacy of old that is what we want to do, become a famous guild and leave our mark on the game. But without each others help we can't do that, so we need people like YOU to help make us great!
The legends in today's world have had their time, it's our turn now!
Legacy will become a name everyone will remember!
We are not going to give up! We are one! We are Legacy!
First off read our rules, they are:
Clan Rules
- Respect all Clan members, especially high ranking members.
-If you are asked to not post in the Clan Thread then don't post anymore and leave.
- You have to post at least once a day and no "bumps" ect.
- No spamming, cheating, scamming, trolling ect. Don't give us a bad name.
Legacy
Leadership:
Mr Toad, Sergeant Morgan
Playing Style:
Guild
Alignment:
undecided
Activity Status:
Active
Forum Thread:
Legacy
Website:
Not made yet.
Recruitment:
Application:

Copy, paste, and answer this and send it to MadnessSaint through a Private Message.

1.) How often are you online?

2.) What do you expect out of this Clan?

3.) Are you willing to post on the Clan page at least once a day?

4.) What languages do you speak?

5.) Are you willing to stay in Dead Frontier for at least more than a year?




---

Now, For the Requirements:


First off you need to know that we are not a clan, we are a guild so we won't be pvping if that's what your looking for.

-Post count:

Honestly it's is not important what your actual post count is, but you must be willing to post on the guild page once a day. Not just a bump. This insures that our guild does not get deleted do to inactivity. When you do go to post something; talk to us and tell us about you and your adventures in the game. Have an idea about something, tell us about it. As long as your appropriate and mature with your post you can talk about whatever you want on here. That being said if you get into a heated argument with another clan mate on our page, take it to your personal messages. Pm me as well and maybe I'll be able to settle the issue.

-Must be level 35 and up Ok that is the ideal level I would like joining our guild but if you if your lower level, and your stats look like you know what your doing and you gave level headed intelligent answers in your application I may be willing to let you in. If you are not sure about your stats, read this lovely guide.

http://www.drlp.net/ultimate-guide-dead-frontier

Then after looking at that go to the tip's and tactics section of the forum and read the many other helpful guides there to give you a better understanding of how to thrive in this game. After reading that stuff come back and apply, your application will look better and you will have a much better chance of getting in.

I want this to be a guild that is helpful to all players who are interested in joining; so if you have any more questions about our requirements, be sure to pm at MrToad and I will answer them as be I can.


-Must stay in Dead Frontier for more than a year.

Being willing to stick around for a year or more shows us you are here to help make the clan great and long lasting, and not just here to join for a week get bored and never come back

Main Language:
English
Main Timezone:
Eastern time zone

Clan Roster
War Chief:
-Mr Toad
2nd In Command:
-Sergeant Morgan
Top lieutenants
-CountBloodwing
-Choupuku
-An0nym0ss
Clan Sig Makers:
-An0nym0ss
-BLU3ARROW
---
Old Legacy Hero:
-
Ghost:
-
Brigadier:
-
Major:
-
Waste-lander: -
Mercenary:
-
Courier:
-
Young Blood:
-itsdray
-SqeakyNED
-barrisanders
-Unknown Player 01
-JohnnieWalker
-ordinarygamer
---
"Retired":
-MadnessSaint
Now, for the people who are kicked out...
Kicked Out:
-
Banned From Posting In The Clan Page:
-
==========================
Clan Ranking System:
To rank up in Legacy all you have to do is post in the Clan thread and level up your Dead Frontier character. Simple as that.
==========================
Ad blocker interference detected!
Wikia is a free-to-use site that makes money from advertising. We have a modified experience for viewers using ad blockers

Wikia is not accessible if you've made further modifications. Remove the custom ad blocker rule(s) and the page will load as expected.