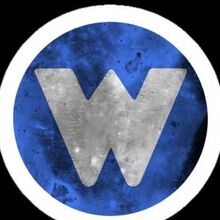 B

ackground Story
For as long as there have humans on earth, there have also been non-humans. Supernaturals, if you will. These include but are not limited to Immortals, Zombies, Vampires, Magic Users, and Werewolves. While some of these races and species have thrived throughout history and made public appearances from one side of the globe to the other, some have remained hidden.
The "secret" part of our society has become unreasonable in this situation. We have to let our neighbors know that we are taking action. The motto of the watchers has always been "to observe, report, but never interfere.", but it seems that The time has come to make a Call to Arms within the community. We need help containing the outbreak, feeding our troops, and protecting our citizens. At the same time, We need a continuation of the research to find out who, or what, has started this outbreak and try to end it. If there is indeed a person or group of people who are responsible for this atrocity, then they must be brought to justice. Armon JaGray and his group of survivors are calling upon all who are willing to join the mission. Join us, and End this.
Roster
Armon JaGray (Founder/Leader) -President-
seethatguy -Him-
waitforit -You-
Werner Karl Heisenburg -Esquisofrenia-
Prador -RockStar-
rzykie -RockStar-
Demonic -RockStar-
EquinoxEZerT -RockStar-
Chayne -RockStar-
Walt Jabsco -Fluffer-
A Angry Major -Fluffer-
Justin Elvis Wilson -Fluffer-
Hershel A Greene -Fluffer-
Horizons -Fluffer-
Zeppo Marx -Fluffer-
BigFody -Fluffer-
MorbidRaven -Fluffer-
Ranks
-President-
-Vice President-
-Sgt At Arms-
-Men Of Mayhem-
-Nomad-
-Initiate
Ad blocker interference detected!
Wikia is a free-to-use site that makes money from advertising. We have a modified experience for viewers using ad blockers

Wikia is not accessible if you've made further modifications. Remove the custom ad blocker rule(s) and the page will load as expected.