vandalls clan
Leadership:
wisleycs
Playing Style:
aventura
Alignment:
basico
Activity Status:
Active
Forum Thread:
[dead frontier wiki vandalls clan]
Website:
http://deadfrontier.wikia.com/wiki/Dead_Frontier_Wiki
Recruitment:
Ser acima do nível 45

Ter pelo menos uma arma 100 skill  de loot ou aggro 
Jogar com regularidade 
Ajudar os outros membros em qualquer missão / situação 
* informar sempre que possível localização de boss 
E se possivel ter skipe 


Main Language:
portugues
Main Timezone:
24 horas
 Ultimamente os tempos são calmos mas não a paz no ar ,  pois acordamos todos os dias cheirando a polvora , lá fora ouvimos a a melodia que os mortos cantam com seus gemidos de fome , a unica coisa que podemos fazer é continuar a lutar para que um dia podemos ter a esperança de respirar um pouco mais aliviados então criamos um grupo chamado vandalls que busca somente ajudar aqueles que precisarem     No começo wisley um homem comum tinha apenas a responsabilidade de cuidar apenas de sí mesmo    
mas depois que sua mulher morreu ele tentando fugir dos pesadelos de rever ela se transformando ele tentou meter uma bala em seu cranio então ele escutou tiros era aquele que se chamava de packie codnome de um personagem então ambos se encararam e viram atraves de uma sombra que um daqueles bastardos de merda chamados titans vinha na direção deles a opção que tinham era adentrar o edificio que está de fente para eles e se esconder no sotão no dia seguinte ouviram vozes nas ruas e viram uma dupla de sobrevivente em suas roupas havia nomes um deles tinha uma mascara meio futuristicas parecida com aqueles games de ação o outra levava uma minigun que os sobrevivente chamavam de vulcan então eles pixaram um muro e colocaram seus "nomes " lá " programa " e " usuary" os nomes não tinha nada de comum mas se eles buscavam esqueçer o proprio pasado mudando seus nomes foi por que ja fizeram algo que se arrependeram logo wisley e " packie " deceram chamando os dois a voz do tal " programa " era meio robotica devido sua mascaras.
Dois meses depois o quarteto anunciava espedições para a tal area do fim ou como os sobreviventes chamam " end zone north "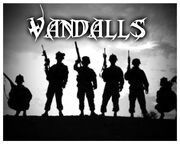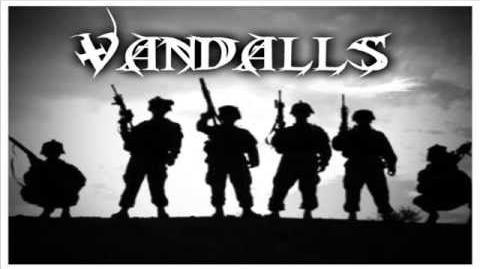 Ad blocker interference detected!
Wikia is a free-to-use site that makes money from advertising. We have a modified experience for viewers using ad blockers

Wikia is not accessible if you've made further modifications. Remove the custom ad blocker rule(s) and the page will load as expected.